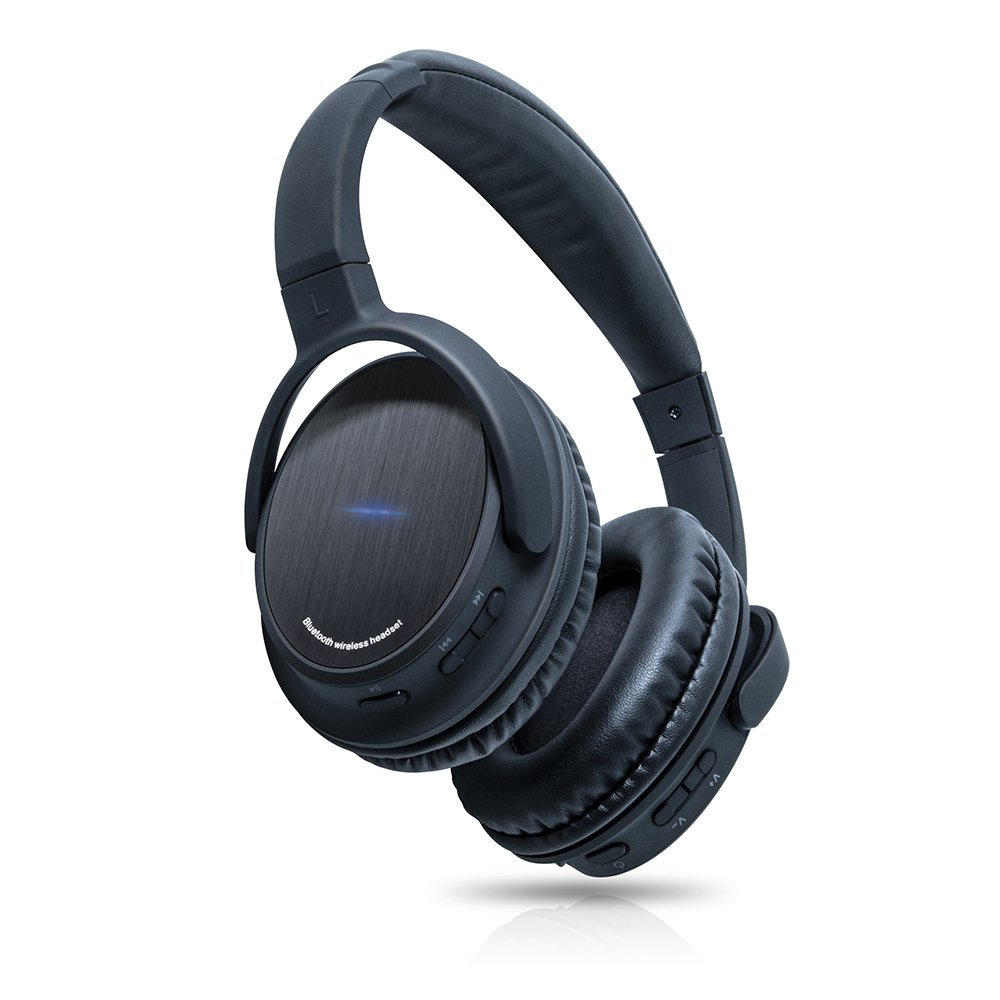 Photive BTH3 Bluetooth Headphones Photos & Specs
Photive BTH3 Bluetooth Headphones Photos & Specs
Photive BTH3 Bluetooth 4.0 Headphones with Built-in Mic and 12 Hour Battery. Includes Hard Travel Case.
Photos
Features
Specifications
HEADPHONE PARAMETERS
Receiver Range: 2401MHz-2480MHz
USB Interference: High speed USB 2.0
Battery: Rechargeable Lithium polymer battery (3.7V/450 MA/h)
Charger Power: Computer USB interface DC5V; DC5V (500MA); Travel Charger; DC 5V (500MA) car charger
Successive Working Time: About 12-15 Hours
Frequency Response 20Hz-20KHz; S/N ratio: -82db
MICROPHONE PARAMETERS
Microphone Unit: 4*1.5mm
Impedance: full directivity
S.P.L: -52, 2dB
Rated Power: <2.2KΩ
Aggregate Capability: 30Hz-16, 000Hz
Frequency Response: 3.0V
DRIVER PARAMETERS
Driver Diameter: 40mm
Impedance: 32Ω
Frequency Response: 20 Hz – 20kHz
S.P.L: 106 dB S.P.L at 1KHz
Aggregate Capability: 40mW
If you are looking for a pair of bluetooth headphones that will not empty your pockets like "Bose" or "Beats by Dre" then you might want to consider this pair. At 1/4 the price of Bose Headphones you should definitely give them a try. The built-in rechargeable battery lasts 12 hours according to specs. One reviewer reports using the headphones for 1 1/2 hours daily and they only have to charge them once per week, that works out to about 10.5 hours per charge.
The built-in mic allows you to use the headphones to answer and make calls from your smartphone or tablet. You pair the headphones with your desktop or laptop PC as long as it supports bluetooth. Skype, Facetime, and other voice and video conferencing apps will work with these headphones. These bluetooth headphones will pair with up to 5 different devices.
The headphones include the following accessories, USB charging cable, Hard Travel Case, 3.5mm Audio Cable, and User's Guide. The included USB cable has a micro-usb connector to recharge the headphones. The headphones are covered by a 1 Year Parts and Labor warranty.
Manufacturer: Photive.com