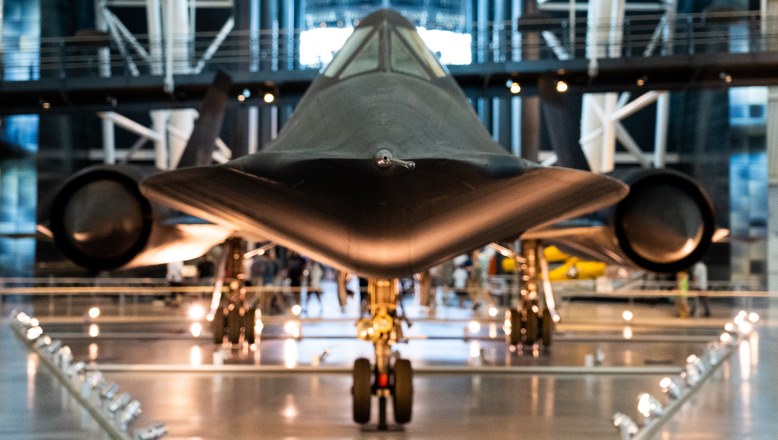 Lockheed SR-71 Blackbird Photos
Lockheed SR-71 Blackbird Photos
I recently took a trip to Washington D.C. and here are some photos I captured of the Lockheed SR-71 Blackbird Jet. This amazing aircraft is on display at the Udvar-Hazy Center on the grounds of Dulles Airport. The aircraft museum is home to many interesting aircraft including the Space Shuttle Discovery, the Concord Jet, and this SR-71 Blackbird.
All the photos on this page are hosted on Flickr but embedded here as a photo gallery.  All of these photos are licensed Creative Commons Attribution so you may use these photos as long as my name "Jonathan Cutrer" appears along with the photo.
---

This work is licensed under a Creative Commons Attribution 4.0 International License.

You are free to use the photo(s) on this page under the above license. If you are not familiar with Creative Commons please read How to use my photos


---
Also check my other photos of Washington D.C.
Tips for using
my photos are graciously accepted!
---
Keywords: Lockheed, SR-71, Blackbird, Stealth, Jet, Aircraft, Washington D.C., Smithsonian, joncutrer, flickr