Behind-the-scenes of a WordPress Blog (Part 2)
Behind-the-scenes of a WordPress Blog (Part 2)
This is part 2 of a series "Behind-the-scenes of a WordPress Blog"
In the last post I talked about DigitalOcean hosting and CloudFlare CDN.   In this post we will move into the WordPress realm.
WordPress is great!  I wouldn't say it's for everyone or for every site but it sure does have a lot to offer.  If you are trying to decide if WordPress would be a good fit for your website you might want to keep reading.
The best feature of WordPress is in-place upgrades to newer versions, as well as delivery of  Theme and Plugin updates.  Web-based application are hard to upgrade but WordPress has struck a good balance with its approach.  Once  configured correctly, your WordPress blog and installed plugins can be updated with only a few clicks.  It's very important in today's landscape to keep software up-to-date.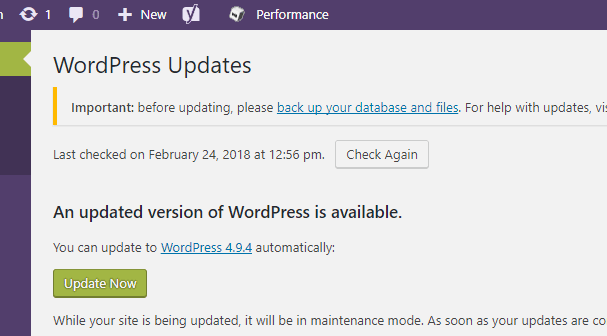 Before you launch your website and begin blogging you want to make sure you have WordPress updates configured properly.  There are  several updates methods including Auto Updates, I personally use the FTP update method.  I simply configure VSFTP to only bind to localhost (127.0.0.1), give WordPress the correctly credentials and everything upgrades smoothly.
Here is where you want to start if you are configuring WordPress Updates