Behind-the-scenes of a WordPress Blog (Part 3)
Behind-the-scenes of a WordPress Blog (Part 3)
This is part 3 of a series "Behind-the-scenes of a WordPress Blog"
In the last post I talked about WordPress Updates, next we will discuss choosing a WordPress Theme. My requirements for a theme may not be the same as yours but here they are.
WordPress Theme Must Haves
Clean Layout, Pleasing to the eye
Distinctive separation of header, page content, and sidebars
Responsive / Mobile Friendly Layout
<canonical> tag support
Post Thumbnails / Header Image Support
Flexible Theme Widget Slots
Plays nice with Sitemap, SEO, Caching Plugins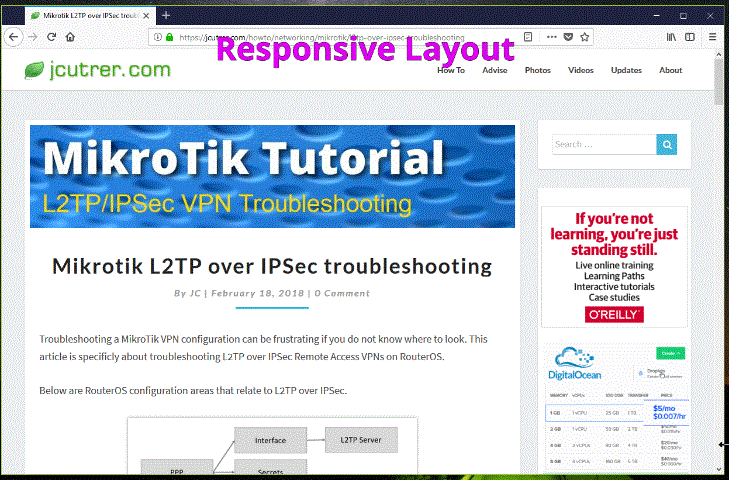 Over the years I relied on the WordPress delivered themes, Twenty Twelve, Twenty Thirteen, etc. Each one was a little different, generally followed web standards and loaded fast. My problem with these WordPress themes was that they sometimes had over exaggerated styling such as the huge header images of Twenty Seventeen which placed every page's content below the page fold.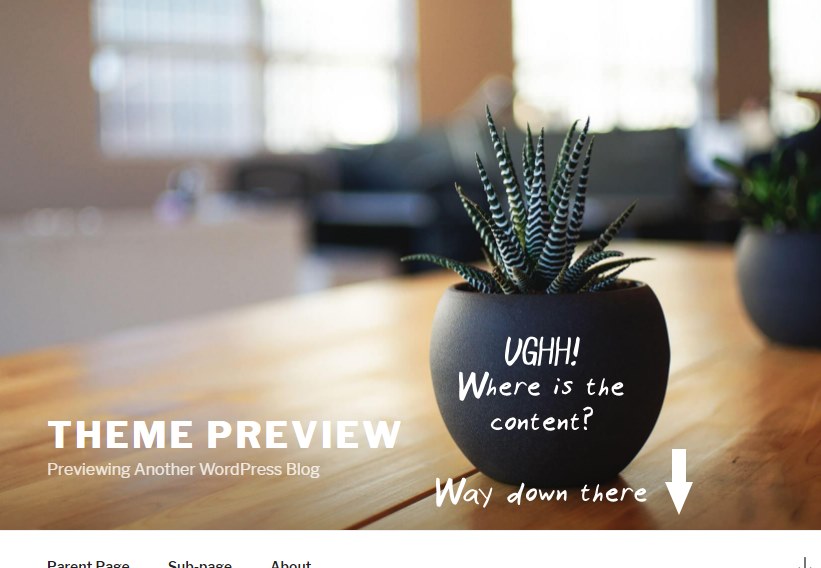 My search for a great WordPress Theme lead me to the LightHouse theme. Lighthouse ticked all of the boxes and after using it for a while I decided to support the theme's creator by switching to the paid version. It's available at a reasonable price of $32 USD. Lighthouse is a Bootstrap based, mobile responsive theme. It features a good number of Widget slots which gracefully disappear in the layout when not populated.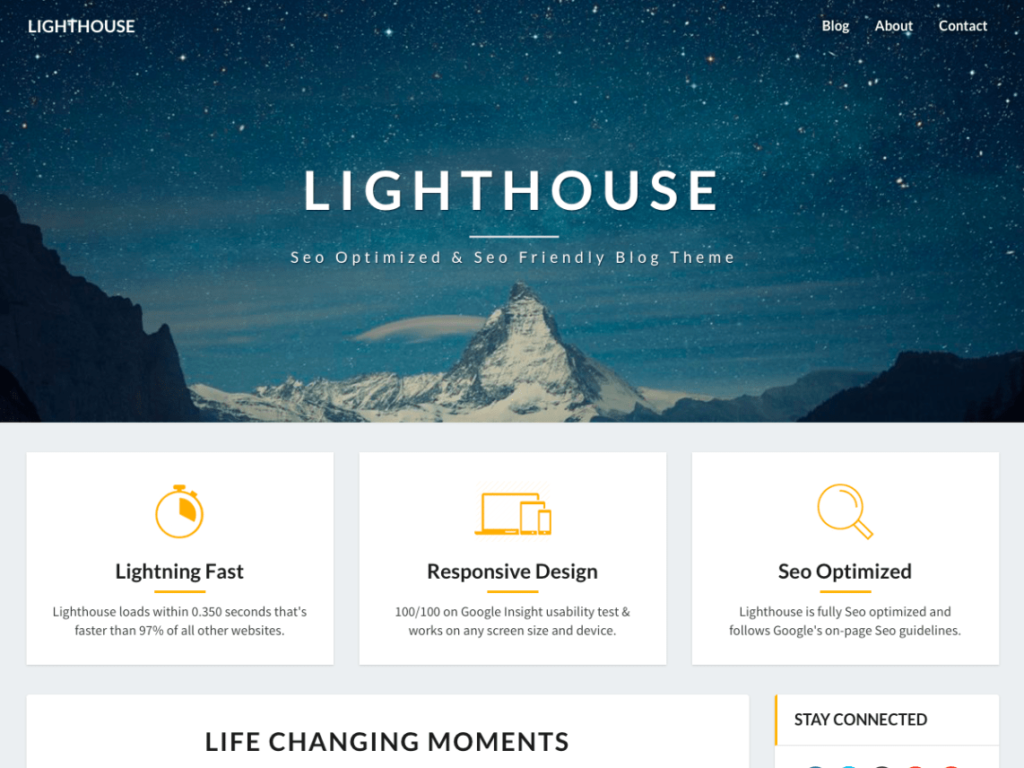 So I use Lighthouse, it's not the ultimate WordPress theme but it serves me well. I wish you Happy searching for a WordPress Theme that fits your style!