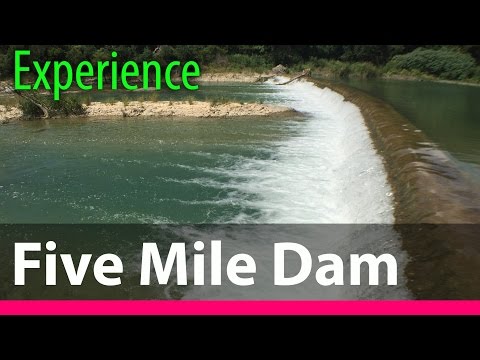 Five Mile Dam Park – Blanco River – San Marcos, Texas
Five Mile Dam Park – Blanco River – San Marcos, Texas
A short timelapse compilation of Five Mile Dam on the Blanco River.
Five Mile Dam is located just outside San Marcos, Texas and offers river access and swimming on those Hot Texas Days. This video was recorded on a hot summers day in June 2016.
The Blanco River has been seriously affected by drought in recent years. This portion of the Blanco river at Five Mile Dam completely dried up.
On memorial day 2015, the Blanco River Flood captured national headlines when slow moving rainstorms caused the river to overflow it's banks. The flooding Blanco left a path of destruction, killing 13, and destroying hundreds of homes in the middle of the night.
Five Mile Dam completely dry in 2012 by +askjerry
2015 Blanco River Flood Damage by +James Stephens
Weather Analysis of the 2015 Blanco River Flood
http://ift.tt/1RLWFhm
---
If you enjoyed this video, also checkout…
Experience San Marcos River Waterfalls
Experience Hamilton Pool Waterfall
Experience Hamilton Pool Waterfall near Austin, Texas – June 2016