WiFi6 certified UniFi6 Access Points are coming in 2020!
WiFi6 certified UniFi6 Access Points are coming in 2020!
Recent FCC ID applications by Ubiquiti Inc. (NYSE:UI) provides a hint that they are hard at work developing the next generation of WiFi6 UniFi Wireless Access Points. Want a sneak peek?
Ubiquiti will likely launch WiFi6 UniFi products in November 2020
There are currently not photos in the filings and the confidentiality letter asks for 180 days. This means Ubiquiti (UI) could release the new UniFi products as early as November 2020! However, we do get a clue to what the devices will look like from the label diagrams, see below.
UniFi 6 Device List
as of 5/20/2020
| | | | | |
| --- | --- | --- | --- | --- |
| Model | Name | FCC ID | Filing Date | Link |
| U6-IW | UniFi 6 InWall Access Point | SWX-U6IW | 05-18-2020 | fccid.io |
| U6-LR | UniFi6 Long Range | SWX-U6LR | 05-20-2020 | fccid.io |
| U6-Lite | UniFi 6 Lite Access Point | SWX-U6LITE | 04-28-2020 | fccid.io |
UniFi 6 is already here!
According to a source, you can already purchase the UniFi 6 Lite Access Point on the Early Access store over at https://store.ui.com/. That is if you can caught it in stock.
The UniFi 6 Lite is a 2×2 Wi-Fi 6 access point that delivers up to 1.5 Gbps aggregate radio rate with 5 GHz (MU-MIMO and OFDMA) and 2.4 GHz (MIMO) radios. Will the first iteration of UniFi 6 devices feature a 4×4 Wifi Radio? We will just have to wait and see.
UniFi 6 Long Range Label Diagram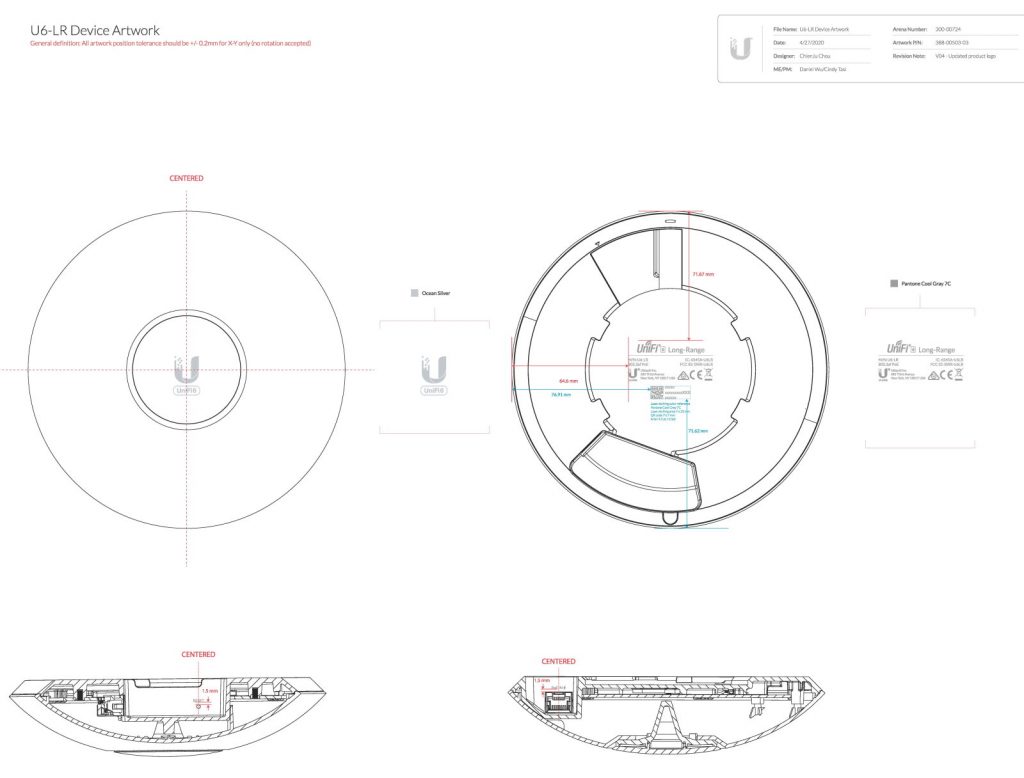 UniFi 6 InWall Device Label Diagram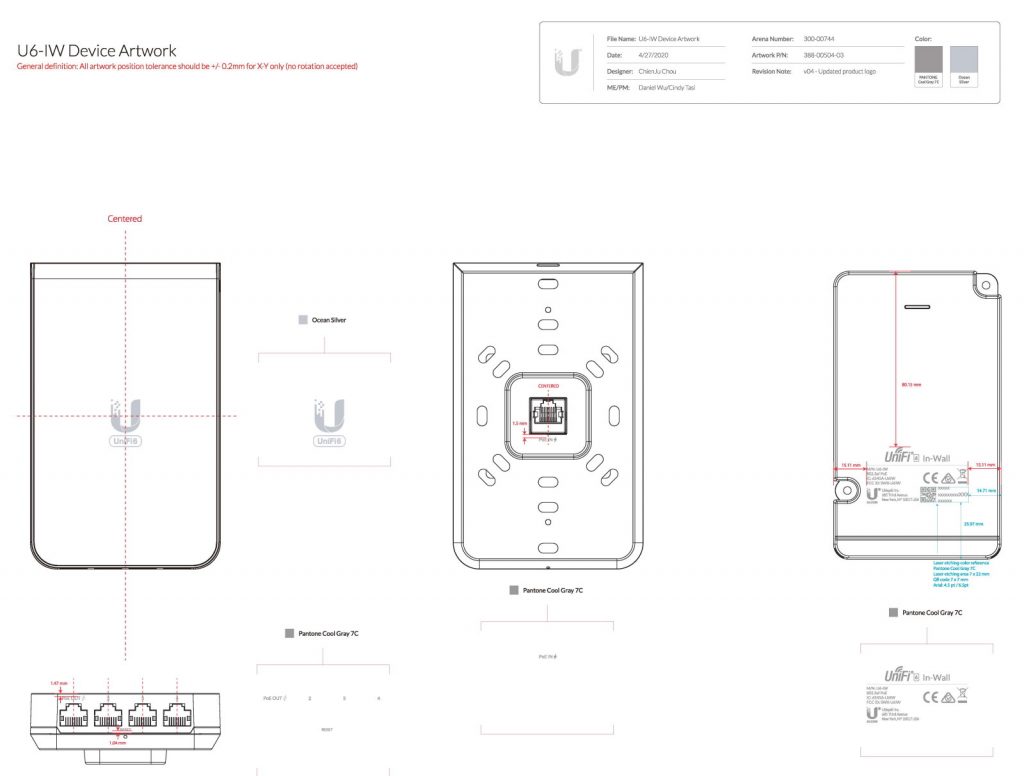 Will UniFi6 support 6GHz WiFi?
We will have to wait and see. It's too early to infer if a device is designed to support the FCC's recently proposed 6GHz channel expansion. The above devices show to be tested at 2.4Ghz, 5.2GHz, and 5.8Ghz. This is the same as all modern day wifi devices seeking FCC certification.
The testing requirements for 5.9GHz and 6GHz WiFi channels is probably still in draft at the time of this writing. There is still time between now and release for Ubiquiti to amend their filing with 6GHz test results. I have my fingers crossed that these devices will support the 6GHz expanded WiFi bands U-NII-4 and U-NII-5.
UniFi is a registered trademark of Ubiquiti Inc.