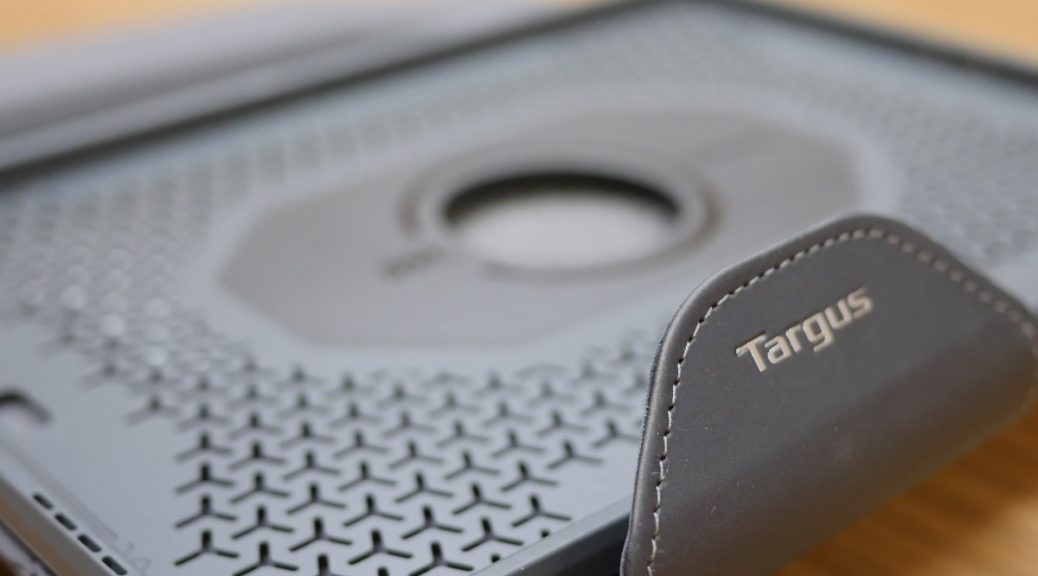 VersaVu iPad Pro 11 Case – A Closer Look
VersaVu iPad Pro 11 Case – A Closer Look
I recently purchased the Targus VersaVu iPad case for my iPad Pro 11-in tablet. Here is my review and some closeup photos of the case for those of you in the market for an iPad Pro 11 inch case.
You can purchase the Targus VersaVu case from Amazon. My previous case was the Speck Balance Folio which is also a really great case.
VersaVu iPad Case Review
One unique feature to this case is the ability to rotate the iPad into a portrait orientation (see above photo labeled "Vertical Standing"). I thought that this would be useful but I have not used this feature once since I got the case.
One additional standing option for this case (not pictured here) is a low angle standing position that can be accomplished by folding the flap under the iPad. I have used the iPad in this way quite a bite.
I've been using this case for about a month now and overall I am happy with the protection and performance of the case. The outer surface of the case feels more like plastic than leather but the corners are well protected and offers some padding for drops and dings.
I had some reservations about the curl I first saw in the camera opening but this has not gotten worse and has not affected taking photos in any way. The audio quality of the new iPad Pro 11″ is exceptional and the case's sounds scoops do a great job channeling the audio towards the viewer.
I do not own an Apple pencil but the case's latch will hold the pencil in place over the magnetic pencil charging area. The photo above shows a Surface Pro pen in the position the Apple pencil would ride.
Specifications
Fits
Apple iPad Pro 11 inch (2018 model)
Material
Rubber iPad holder
Faux Leather/Rubber exterior
Felt Interior
Color
Black
Model Number
THZ744GL-50
Dimensions
height: 10 1/8″
width: 7 1/2″
thickness: 3/4″
Features
Directional Channels for Speaker Audio
360 degree rotation
Vertical and Horizontal stand position
Magnetic Flap Latch
Top Microphone Opening
Unobstructed Charge Port Opening
Apple Pencil Holder
The VersaVu family of iPad cases is available for several iPad models including the 12.9 iPad Pro. Here is a list the case sku numbers and color options that will fit your iPad.
Shop all Targa VersaVu iPad cases on Amazon.com
Summary
Overall, I am happy with this choice of iPad case and feel like the VersaVu case should be considered when comparing all available iPad cases on the market. If you have found this VersaVu iPad case review useful please consider using the Amazon affiliate link below to purchase the case. By doing so your will be supporting this website as I am paid a small commission from Amazon.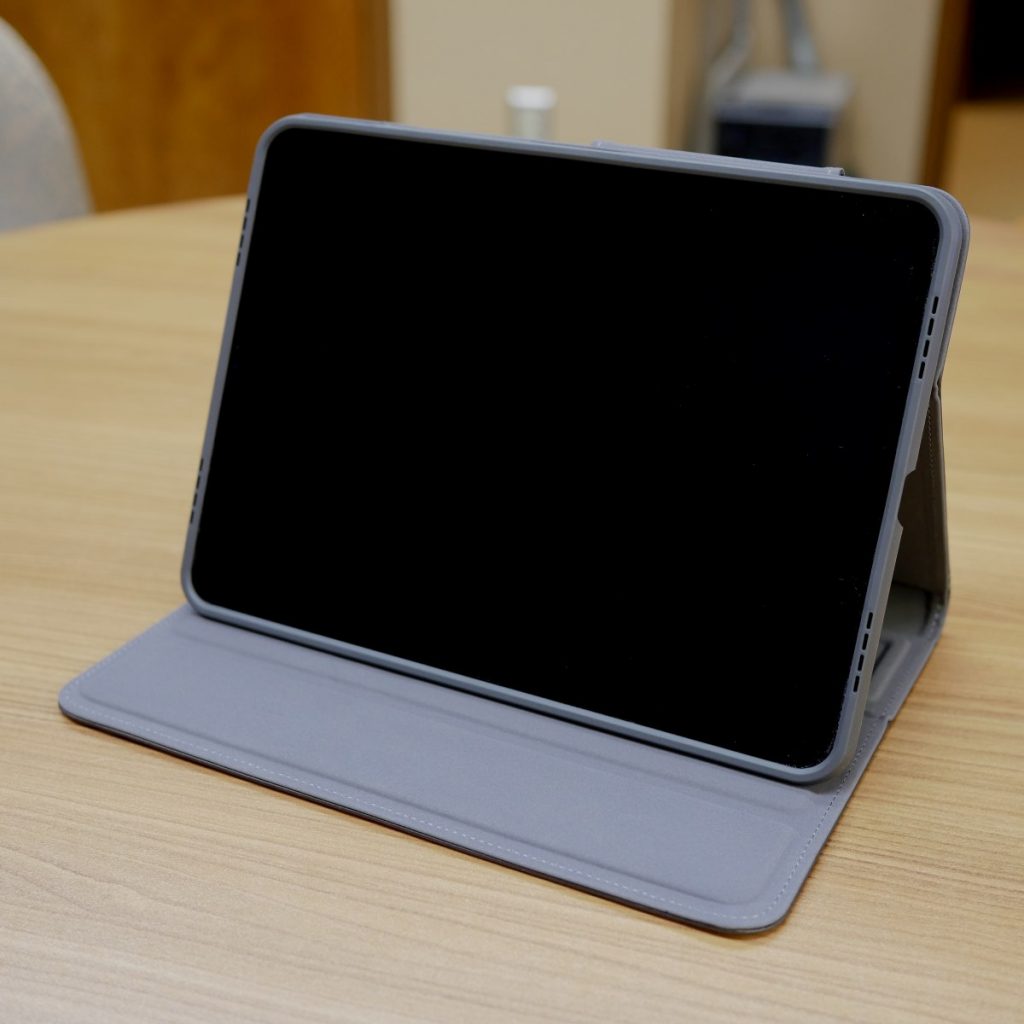 You can purchase the Targus VersaVu case from Amazon. My previous case was the Speck Balance Folio which is also a really great case.
Targa VersaVu Family of iPad Cases
iPad Model
Case SKU
Colors
12.9in iPad Pro (2018)
THZ749GL
Black
12.9in iPad Pro (2018)
THZ750GL
Black
11in iPad Pro
THZ74413GL
Burgandy
11in iPad Pro
THZ74403GL
Red
11in iPad Pro
THZ744GL
Black
12.9in iPad Pro (Original & 2017)
THZ651GL
Black
iPad Mini (All Models)
THZ594GL
Black
10.5in iPad Pro and iPad Air
THZ67103GL
Red
10.5in iPad Pro and iPad Air
THZ67107GL
Purple
9.7in iPad 5th Gen 2017, 6th Gen 2018,
9.7″ iPad Pro, iPad Air, iPad Air 2
THZ634GL
Black