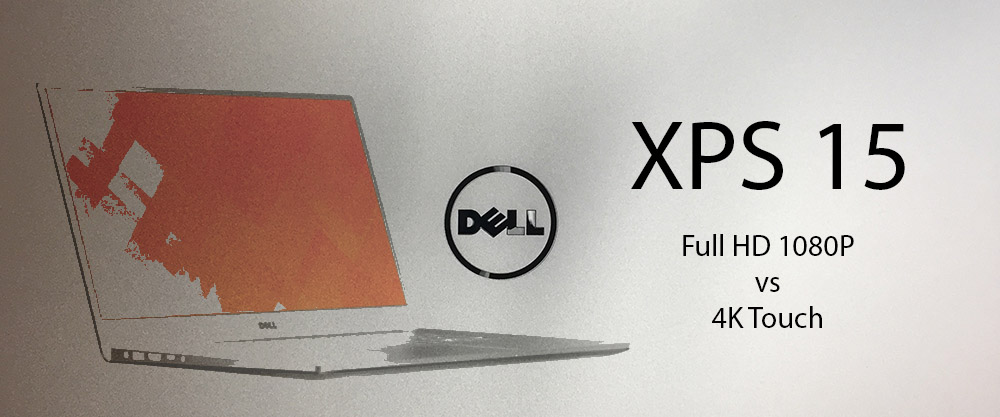 Dell XPS 15: 5 reasons why I chose the Full HD 1080p screen
Dell XPS 15: 5 reasons why I chose the Full HD 1080p screen
Are you considering buying an XPS 15, or trying to decide between the 4K touchscreen and the 1080p display? Here are 5 reasons I picked the 1080p version.
Reason 1: Matte Finish
The Full HD (1080p) screen has a non-glare, matte finish while the UltraHD touchscreen has a glossy glass surface.
I can't stand glossy displays, the reflection is distracting and requires more brightness to overcome.  The UltraHD touch version of the Dell XPS 15 is very glossy.  This is an attribute of all touchscreen displays plus you will have to clean smudgy fingerprints off of it.
Reason 2: It's lighter
The glass of the UltraHD touch screen pushes the total weight of the laptop up around 4.5 lbs.  This is a laptop, the lighter the better in my opinion.  I don't want to travel with a 5 lb laptop, I did that for years with a Latitude e6530.
Reason 3: External 4K monitor support
The XPS 15 can support two external monitors at a resolution of 4096×2160@60Hz
Reason 4: 15″ is rather small for 4K
Based on the prescribed viewing distance for 4K resolution, you will get the best results by viewing your 15″ display from 9 inches away!
Reason 5: The Full HD version is cheaper
$400 cheaper to be exact.  Save that money and put it towards a nice 28″ 4K monitor.
Shop for XPS 15 9560  – Current Generation w/ 7th Gen i7 Processor & GTX 1050 GPU
Shop for XPS 15 9550 – Previous Generation w/ 6th Gen i7 Processor & GTX 960M GPU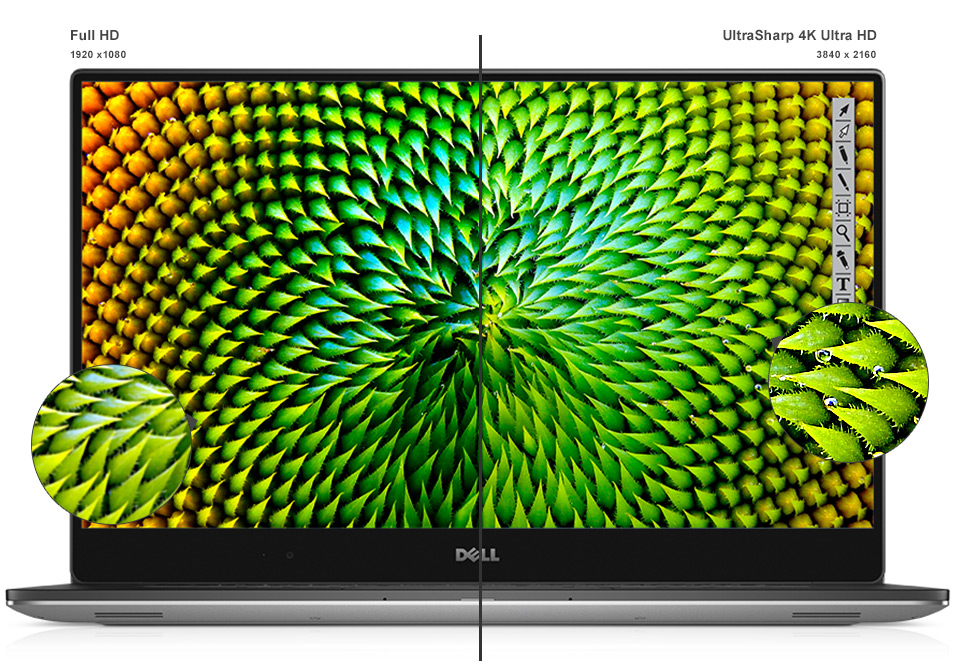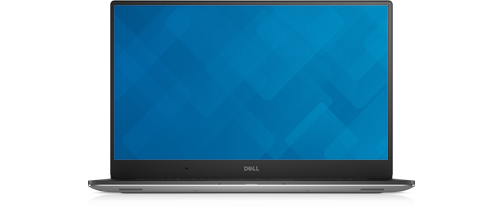 Shop for XPS 15 9560  – Current Generation w/ 7th Gen i7 Processor & GTX 1050 GPU
Shop for XPS 15 9550 – Previous Generation w/ 6th Gen i7 Processor & GTX 960M GPU